LINDA MARIE BJÖRKEMAR
Our new Business Development and Framework Manager, Linda-Marie Björkemar, is a sustainability expert with more than 15 years of experience working within international development cooperation and private sector development in different country contexts.
She has been working with organizational development in UN organizations such as the UN-reform "Delivering as One" at UNDP in Sierra Leone (2013-2015) and strengthening of trade support institutions at International Trade Centre in Switzerland (2007-2010). She has also worked as Project Leader for Next Generation Social Entrepreneurs initiative at IKEA Services India (2015-2017) and Project Manager of various cleantech projects funded by Sweden´s innovation agency VINNOVA, the Swedish Energy Agency, etc. at a non-profit cluster organization in Sweden. Linda-Marie also has past experiences in the Swedish public sector as a Project Officer of EU-funded projects at the Swedish Agency for Economic and Regional Growth, and as an Associate Consultant at Business Sweden where she was based in China (2004-2006).
In her role as Business Development and Framework Manager, Linda-Marie is in charge of rolling out tendering processes, responding to requests for services coming from framework customers and ensuring smooth running of framework agreements. NCG Sweden holds 15 framework agreements: mainly with the Swedish Development Cooperation Agency (SIDA) and Swedish authorities, but also with European development banks and the Norwegian Agency for Development Cooperation (NORAD).
Linda-Marie holds a Master of Science in Business and Economics degree from Uppsala University, Sweden and courses in Business Administration from the University of Sheffield, UK and San Diego State University, USA.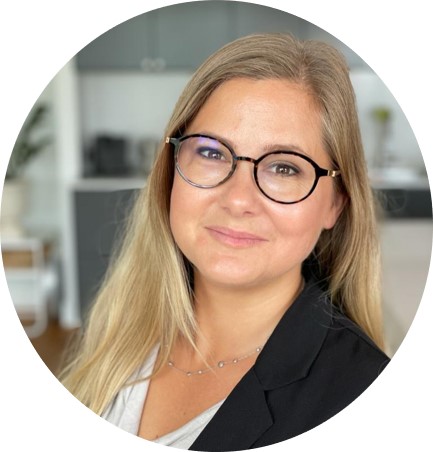 Contact
Mobile: +46 (0) 76 252 42 94
Office:  +46 (0) 76 101 45 22
Email:   linda-marie.bjorkemar@ncgsw.se